Hyderabad, the capital city of Telangana, is a vibrant city that seamlessly blends traditional heritage with modernity. Known as the City of Pearls, Hyderabad offers a fascinating mix of cultural richness, historical grandeur, technological progress, and culinary delights. With its grand palaces, ancient forts, bustling markets, and technology hubs, Hyderabad offers a diverse range of experiences for every traveler. This article highlights some of the must-visit places in Hyderabad that embody the essence of this multifaceted city.
Best Time to Visit Hyderabad
Hyderabad, with its tropical climate, experiences three major seasons: summer, monsoon, and winter. The best time to visit Hyderabad depends on your preferences and the type of weather you find most comfortable.
Winter (October to February): Winter is considered the best time to visit Hyderabad. During this period, the weather is pleasant and relatively cooler, with temperatures ranging from 15°C to 30°C (59°F – 86°F). It is an ideal time for outdoor activities and exploring the city's attractions. The months of December and January may be slightly cooler, so it's advisable to carry light woolens. This season is also perfect for attending festivals and events like Diwali and the Deccan Festival.
Summer (March to June): Summers in Hyderabad can be scorching hot, with temperatures soaring up to 40°C (104°F) or more. The months of April and May are especially hot and dry. If you can tolerate the heat, you may find some good deals on accommodations during this season. However, it is advisable to stay hydrated, wear lightweight and breathable clothing, and avoid outdoor activities during the peak daytime hours.
Monsoon (July to September): Monsoon season in Hyderabad brings moderate to heavy rainfall, providing relief from the summer heat. The months of July and August receive the most rainfall. While the city becomes lush and green, the heavy rainfall can sometimes lead to waterlogging and disrupt outdoor plans. If you enjoy the monsoon ambiance and don't mind occasional rain showers, this season can be a good time to visit, provided you plan indoor activities or explore rain-friendly attractions.
The best time to visit Hyderabad is during the winter season (October to February) when the weather is pleasant and suitable for outdoor activities. However, if you prefer to avoid the crowds and can withstand the summer heat, you may find good deals during the offseason. The monsoon season can be enjoyable for those who appreciate the beauty of rain-soaked landscapes, but it's essential to be prepared for occasional downpours.
Best Tourist Attractions in Hyderabad
1. Charminar
Charminar, translating to "Four Minarets", is the most iconic landmark of Hyderabad. Built in 1591 by Muhammad Quli Qutb Shah, the fifth ruler of the Qutb Shahi dynasty, Charminar was constructed to commemorate the end of a deadly plague in the city.
This monument, located in the heart of Hyderabad's old city, stands at 56 meters high and is adorned with four minarets. Each minaret stands on a lotus leaf base, a recurrent motif in Qutb Shahi buildings. With its grand arches and intricate stucco decorations, Charminar is a marvelous example of Indo-Islamic architecture.
Entry Fee: 100 INR; Location:
Check Map
Address: Charminar Rd, Char Kaman, Ghansi Bazaar, Hyderabad, Telangana 500002, India.

2. Golkonda Fort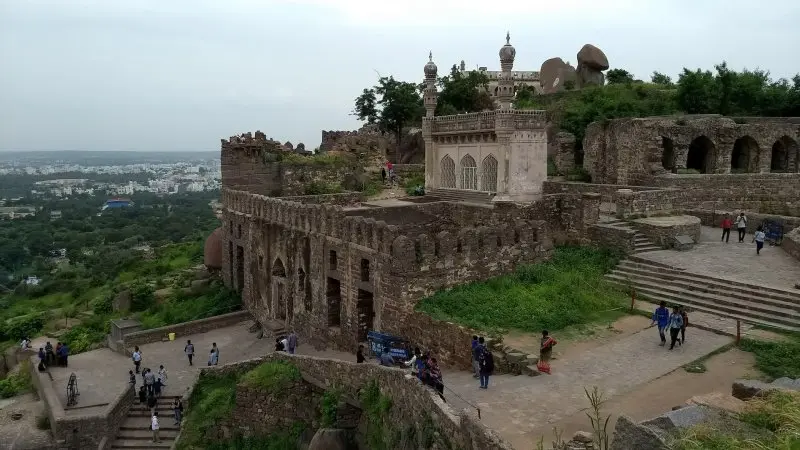 Golkonda Fort, also known as Golconda Fort, is a significant historical site that dates back to the 16th century. Originally a mud fort, it was later reconstructed with masonry by the Qutb Shahi dynasty.
The fort complex houses royal palaces, mosques, granaries, and gardens. The fort is renowned for its acoustic design where the sound of clapping at the entrance can be heard at the 'Bala Hissar', the highest point, almost a kilometer away. The light and sound show in the evening, narrating the fort's history, is a major attraction.
Entry Fee: 25 INR; Location:
Check Map
Address: Dinasti Qutb Shahi, Golconda Fort, Hyderabad, Telangana 500002, India.

3. Mecca Masjid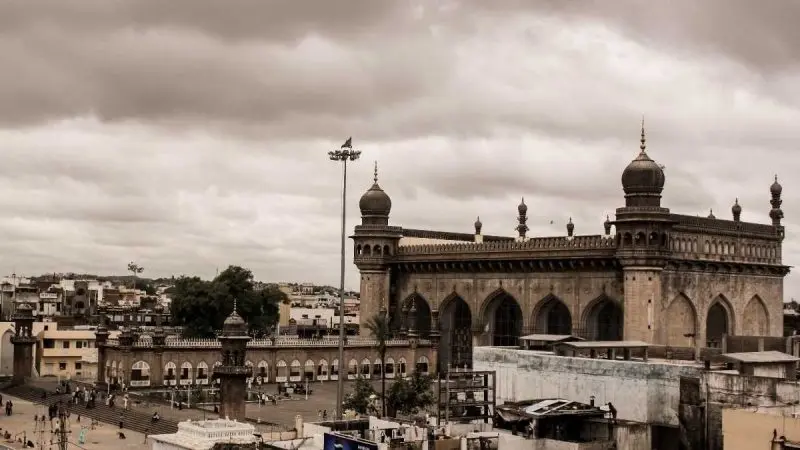 Mecca Masjid, or Makkah Masjid, is one of the oldest and largest mosques in India. The mosque was commissioned by Muhammad Quli Qutb Shah in 1614, but it was completed by the Mughal Emperor Aurangzeb in 1694.
Named after the holy city of Mecca, bricks used in the construction of the central arch of the mosque were reportedly made from soil brought from Mecca, giving the mosque its name. With its grand structure and beautiful architecture that features intricately designed arches, domes, and hallways, Mecca Masjid stands as a symbol of Hyderabad's rich Islamic heritage.
Entry Fee: Free; Location:
Check Map
Address: Charminar Rd, Charminar, Ghansi Bazaar, Hyderabad, Telangana 500002, India.

4. Qutb Shahi Tombs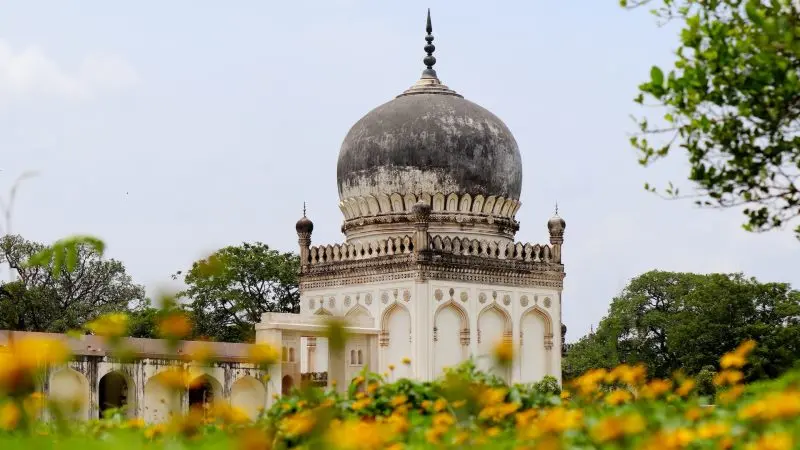 The Qutb Shahi Tombs, located in the Ibrahim Bagh close to the Golkonda Fort, is a complex that houses the tombs of the seven Qutb Shahi rulers. These tombs are among the oldest and most famous monuments in Hyderabad.
The tombs are built in Persian, Pashtun, and Hindu architectural styles. Each tomb stands on a square base and is surrounded by pointed arches. The tombs are adorned with intricate carvings and the domes were originally overlaid with blue and green tiles. The serene ambiance and stunning architecture of the tomb complex make it a must-visit historical site in Hyderabad.
Entry Fee: 10 INR; Location:
Check Map
Address: Qutub Shahi Tombs, Hyderabad, Haiderabad, Telangana 500008, India.

5. Hussain Sagar Lake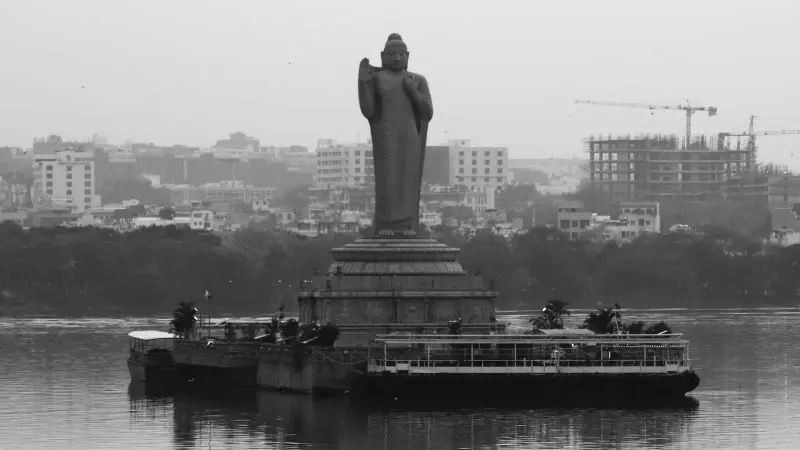 Hussain Sagar Lake is one of the largest artificial lakes in Asia. Built by Ibrahim Quli Qutub Shah in 1563, the lake is spread over an area of 5.7 square kilometers and connects the twin cities of Hyderabad and Secunderabad.
In the middle of the lake stands a gigantic statue of Gautama Buddha, which was installed in 1992. The lake is a popular spot for various water-based activities like boating and yachting. With its tranquil surroundings and beautiful views, especially at sunset, Hussain Sagar Lake is a great place for relaxation and recreation.
Entry Fee: 35 INR; Location:
Check Map
Address: Haiderabad, Telangana, India.

6. Ramoji Film City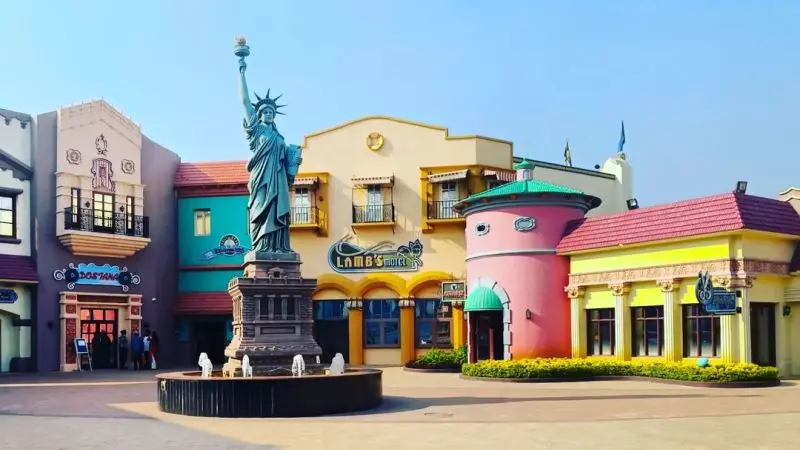 Ramoji Film City, located about 30 kilometers from Hyderabad, is the world's largest integrated film city and India's only thematic holiday destination with magic of cinema. It was built by Ramoji Rao in 1996 and spreads over a vast area of about 2000 acres.
The film city is equipped with various shooting locations, film sets, thematic gardens, hotels, and recreation centers. It has been the shooting site for a variety of Indian films in different languages. Apart from exploring the film city, visitors can also enjoy various fun-filled activities and shows. Whether you're a cinema lover or not, a visit to Ramoji Film City guarantees a fun-filled experience.
Entry Fee: 950 INR; Location:
Check Map
Address: Ramoji Film City, Haiderabad, Telangana, India.

7. Nehru Zoological Park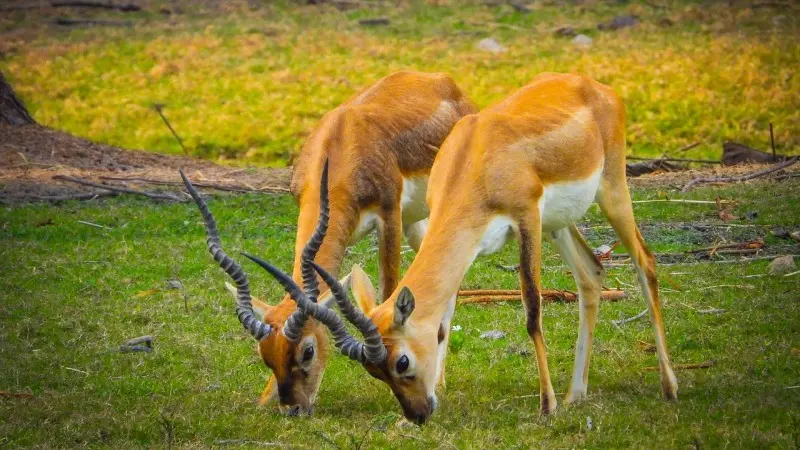 Nehru Zoological Park, also known as Hyderabad Zoo, is one of the largest zoos in India. Established in 1959, the zoo is spread over 380 acres and houses nearly 1,500 species of birds, mammals, and reptiles.
The zoo features a variety of exhibits and special tours, such as a lion safari tour, a bear safari tour, and a butterfly park. The zoo's naturalistic habitats, the aquarium, nocturnal house, dino park, and the educational programs make it a favorite destination for families, wildlife enthusiasts, and bird watchers.
Entry Fee: 60 INR; Location:
Check Map
Address: NH 44, Bahadurpura, Hyderabad, Telangana 500064, India.

8. Chowmahalla Palace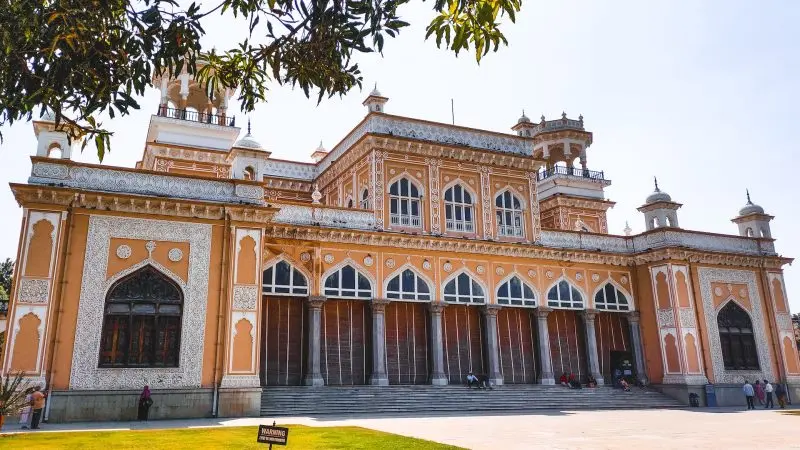 Chowmahalla Palace, whose name translates to "Four Palaces", was once the official seat of the Nizams of Hyderabad during their reign. This magnificent palace complex dates back to the 18th century and reflects the architectural styles and influences of various periods.
The complex includes four palaces, the Khilwat Mubarak, the grand Durbar Hall, courtyards, fountains, and meticulously maintained gardens. The palace also houses a unique collection of vintage cars, including a 1911 Rolls Royce. With its grandeur and historical significance, Chowmahalla Palace is a testament to the opulent lifestyles of the Nizams of Hyderabad.
Entry Fee: 80 INR; Location:
Check Map
Address: 20-4-236, Motigalli, Khilwat, Hyderabad, Telangana 500002, India.

9. Lumbini Park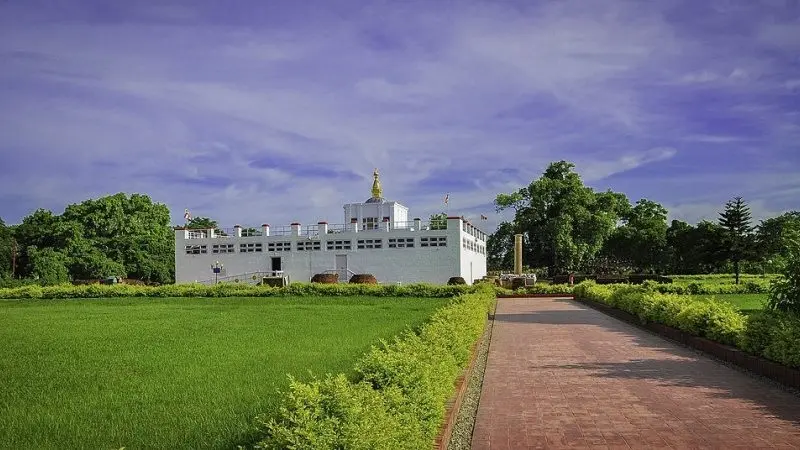 Located near Hussain Sagar Lake, Lumbini Park is a small public park named after Lumbini of Nepal, the birthplace of Gautam Buddha. The park offers several recreational facilities such as boating, water fountains, and a laser auditorium.
The highlight of the park is the mesmerizing laser and water show in the evening, which beautifully narrates the history of Hyderabad. With its greenery and entertainment options, Lumbini Park is a favorite among families and children.
Entry Fee: 20 INR; Location:
Check Map
Address: New Gate, opposite Secretariat Road, Hussain Sagar, Khairtabad, Hyderabad, Telangana 500004, India.

10. Birla Mandir Hyderabad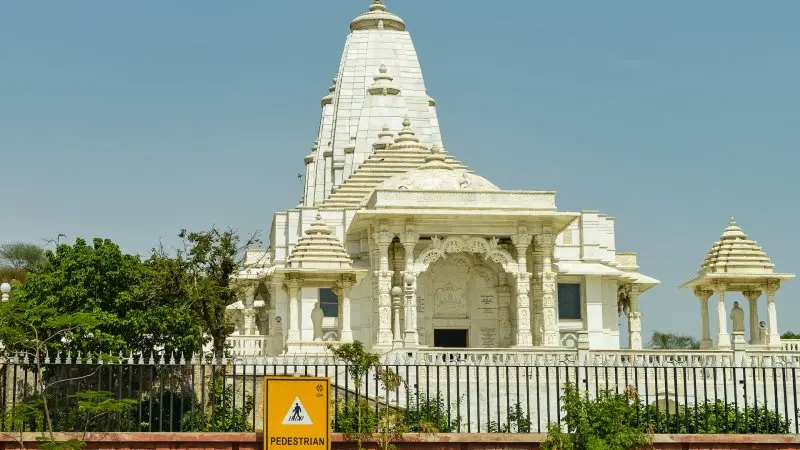 Birla Mandir, situated on the Naubat Pahad hill, is a beautiful Hindu temple made of pure white marble. The temple, dedicated to Lord Venkateshwara, offers stunning panoramic views of the surrounding city and the Hussain Sagar Lake.
The architectural style of the temple is a blend of Rajasthani and Dravidian styles. With its serene atmosphere and striking architecture, Birla Mandir is a significant religious and cultural landmark in Hyderabad, attracting devotees and tourists alike.
Entry Fee: Free; Location:
Check Map
Address: Naubat Pahad, Ambedkar Colony, Khairtabad, Hyderabad, Telangana 500063, India.

11. Salar Jung Museum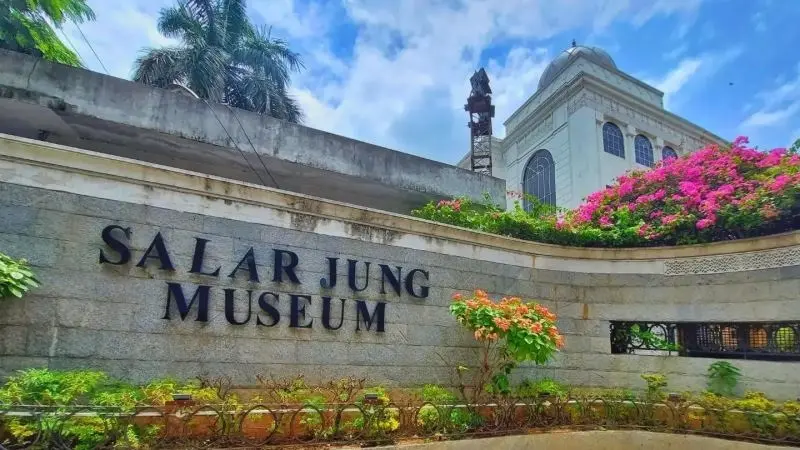 One of the three National Museums of India, the Salar Jung Museum, houses one of the largest private art collections in the world. The collection was amassed by Mir Yousuf Ali Khan, also known as Salar Jung III.
The museum exhibits a vast collection of sculptures, paintings, carvings, textiles, manuscripts, ceramics, metallic artifacts, carpets, and clocks from all over the world. One of the most famous exhibits is the "Veiled Rebecca", a stunning marble statue. The Salar Jung Museum offers an extraordinary walk through global art and history.
Entry Fee: 20 INR; Location:
Check Map
Address: Darulshifa, Hyderabad, Haiderabad, Telangana 500002, India.

12. Birla Planetarium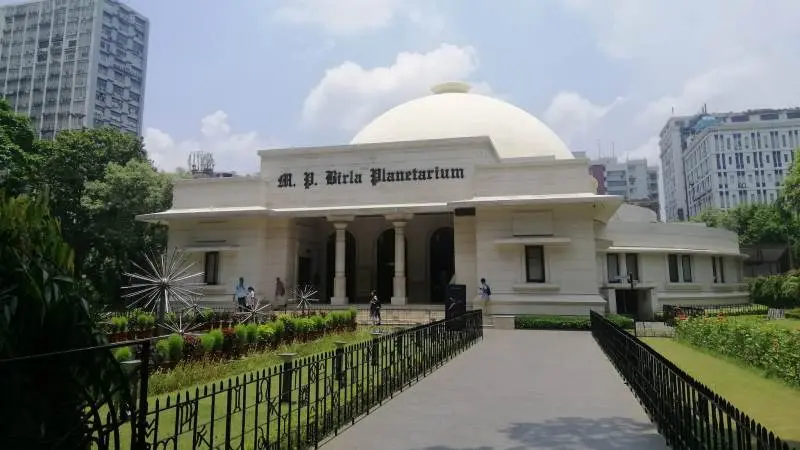 Birla Planetarium, located near the Birla Mandir, is a popular attraction for astronomy enthusiasts and those interested in space exploration. It is one of the modern planetariums in India and offers captivating shows about the universe, stars, and celestial bodies.
The planetarium features a dome-shaped screen where visitors can enjoy informative and visually stunning presentations about astronomy and space science. The shows use advanced technology and audiovisual effects to provide an immersive experience. Birla Planetarium is an ideal place to expand your knowledge of the cosmos and marvel at the wonders of the universe.
Entry Fee: 30 INR; Location:
Check Map
Address: Paul's Cathedral, 96, Jawaharlal Nehru Road, Cathedral Rd, Adjacent To St, Kolkata, West Bengal 700071, India.

13. Nehru Centenary Tribal Museum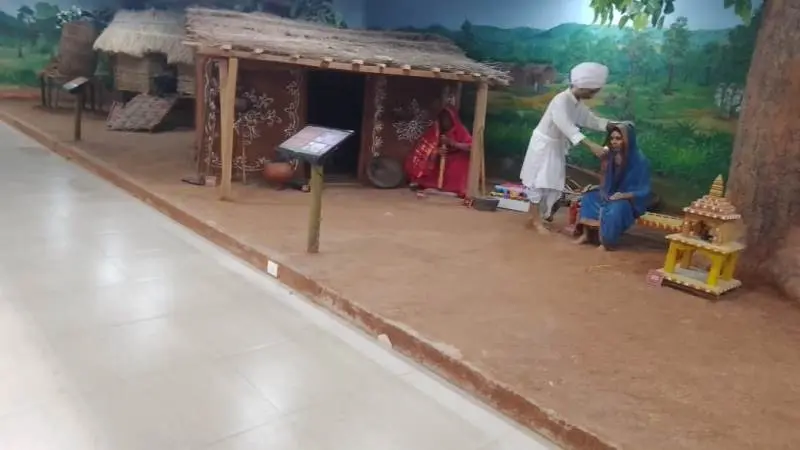 Nestled in the lush green surroundings of the Necklace Road, Nehru Centenary Tribal Museum showcases the rich and diverse cultural heritage of the tribes of India. The museum is dedicated to preserving and promoting the art, craft, lifestyle, and traditions of various indigenous tribes.
The museum displays an extensive collection of tribal artifacts, including traditional costumes, jewelry, utensils, musical instruments, and handicrafts. Visitors can gain insights into the unique customs, rituals, and folklore of the tribal communities. Nehru Centenary Tribal Museum offers a glimpse into the vibrant tapestry of India's tribal heritage.
Entry Fee: 10 INR; Location:
Check Map
Address: Owaisi Pura, Masab Tank, Hyderabad, Telangana 500028, India.

14. Taj Falaknuma Palace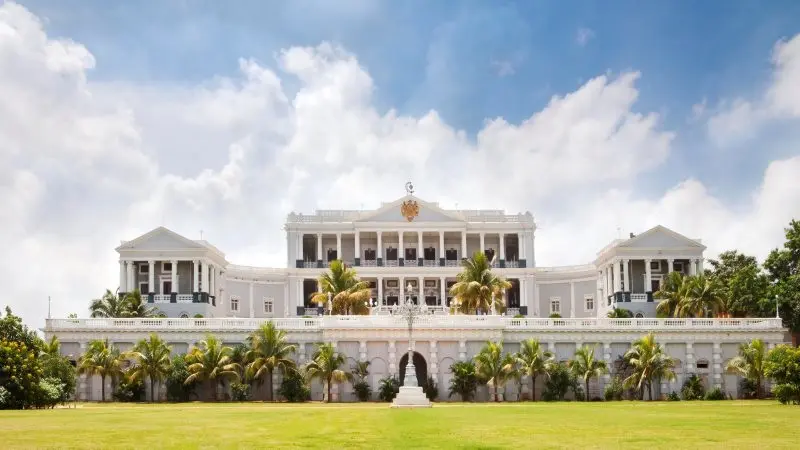 Taj Falaknuma Palace, perched on a hilltop in the Falaknuma area, is a magnificent palace-turned-luxury hotel. Constructed in the late 19th century, it was once the residence of the Nizam of Hyderabad.
The palace showcases a splendid fusion of Italian and Tudor architectural styles. It boasts opulent interiors, sprawling gardens, and panoramic views of the city. The palace hotel offers a glimpse into the royal lifestyle with its luxurious accommodations, fine dining options, and impeccable hospitality. A visit to Taj Falaknuma Palace is like stepping back in time and experiencing the grandeur of the Nizam era.
Entry Fee: 2.480 INR; Location:
Check Map
Address: Engine Bowli, Falaknuma, Hyderabad, Haiderabad, Telangana 500053, India.

15. Chilkur Balaji Temple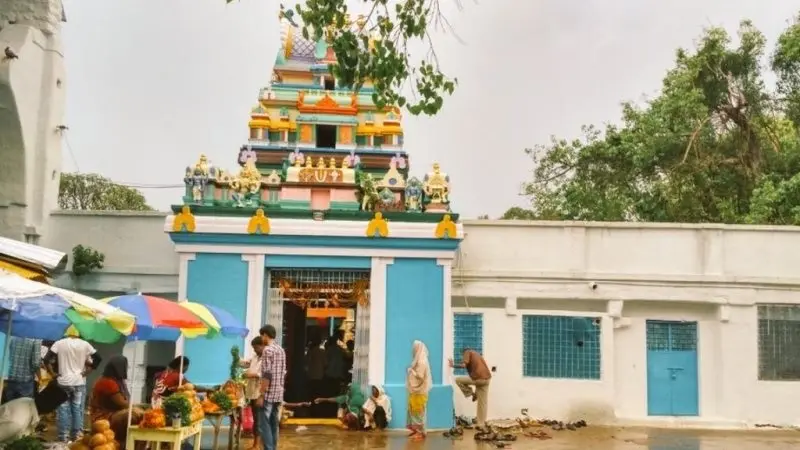 Chilkur Balaji Temple, located on the outskirts of Hyderabad, is a renowned Hindu temple dedicated to Lord Venkateshwara, popularly known as Balaji. The temple is known for its unique rituals and traditions.
One of the main attractions of the temple is the belief that those who wish for their desires to be fulfilled can visit the temple and make a specific number of rounds (pradakshinas) around the sanctum sanctorum. The temple is also famous for being a visa temple, where devotees pray for success in obtaining visas to travel abroad. Chilkur Balaji Temple provides a serene and spiritually uplifting experience for devotees and visitors.
Entry Fee: Free; Location:
Check Map
Address: Chilkur Balaji Temple Rd, Chilkur Village, Hyderabad, Telangana 500075, India.

Conclusion
Each of these places provides a different perspective on Hyderabad's vibrant character. The city's rich heritage, natural beauty, cinematic charm, and wildlife conservation efforts make it a captivating destination for various interests. No matter what you seek – history, adventure, cinema magic, or wildlife – Hyderabad promises a memorable experience that resonates with your interests.