Mumbai, formerly known as Bombay, is a city that never sleeps. It's a melting pot of diverse cultures, traditions, and lifestyles, where dreams meet reality. With its bustling markets, ancient caves, vibrant nightlife, and sun-kissed beaches, Mumbai offers something for everyone.
Nestled on the west coast of India, this metropolis is the financial capital of the country, and the celluloid capital known globally as "Bollywood." This article highlights some of the top places to visit in Mumbai that reflect its rich history, architectural grandeur, and modern infrastructure.
Best Time to Visit Mumbai
Mumbai, being a coastal city, experiences a tropical climate with three main seasons: winter, summer, and monsoon.
Winter (October to February): The winter months are considered the best time to visit Mumbai. The weather during this time is pleasant and relatively dry, with average temperatures ranging between 17°C and 30°C (63°F – 86°F). This is an ideal time for sightseeing, visiting beaches, and exploring the city comfortably.
Summer (March to June): Summers in Mumbai can be quite hot and humid, with temperatures reaching up to 35°C (95°F). While the heat might be intense, this time is also when the city celebrates various festivals like Holi and Gudi Padwa. Sightseeing is still possible, but it's advisable to stay hydrated and avoid being outdoors during peak afternoon hours.
Monsoon (June to September): Mumbai receives heavy rainfall during the monsoon season, which can sometimes lead to waterlogging in certain areas. However, the city's landscape becomes quite scenic with the rain-washed trees and the sea turning a dramatic shade of grey. If you don't mind the rains and want to experience Mumbai in a different light, visiting during the monsoon can be an option. However, do keep track of the weather forecast to avoid any disruption due to heavy rains.
So, when planning your visit, consider the kind of activities you're most interested in, and what kind of weather you're comfortable with. Most people prefer the cooler, dryer months between October and February, when the climate is most conducive to exploration and outdoor activities.
Best Tourist Attractions in Mumbai
1. Gateway of India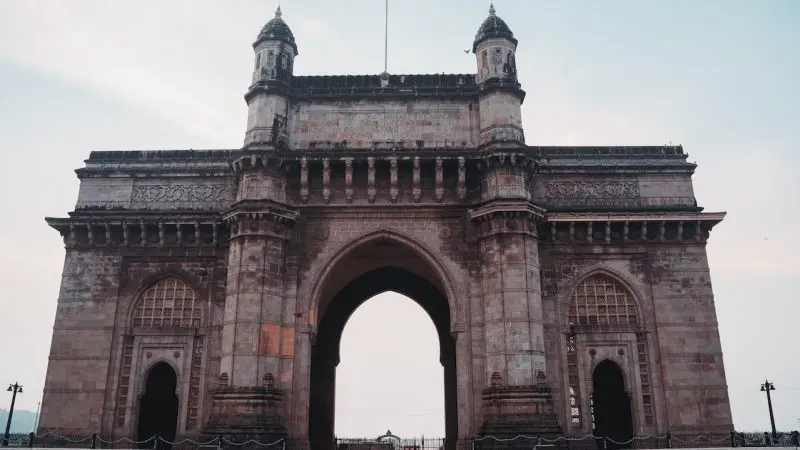 The Gateway of India, located in the Colaba region, is one of the most significant landmarks in Mumbai. Built during the British Raj in 1924, the monument was designed by architect George Wittet. The Gateway of India's architectural style combines elements of both Hindu and Muslim designs, a type known as Indo-Saracenic.
The monument overlooks the Arabian Sea, and its imposing structure beckons visitors from all over the world. The Gateway of India was initially constructed to commemorate the visit of King George V and Queen Mary to Mumbai. Today, it stands as a symbol of the city's colonial past and its subsequent struggle for independence.
Entry Fee: 820,15 INR; Location:
Check Map
Address: Apollo Bandar, Colaba, Mumbai, Maharashtra 400001, India.

2. Bandra-Worli Sea Link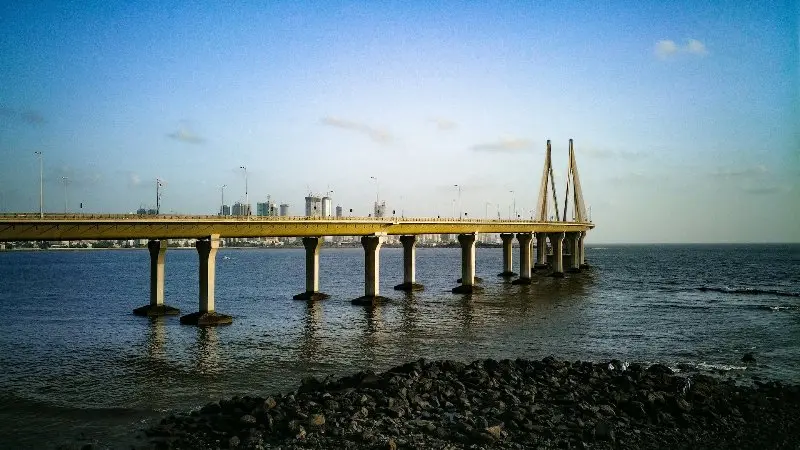 The Bandra-Worli Sea Link, officially known as the Rajiv Gandhi Sea Link, is a marvel of modern engineering and a testament to Mumbai's infrastructural development. It is a cable-stayed bridge that links Bandra in the Western Suburbs of Mumbai with Worli in South Mumbai.
Opened to the public in 2009, the Bandra-Worli Sea Link not only serves as a significant transport corridor, reducing travel time between Bandra and Worli from 60 to 20 minutes, but it has also become an iconic symbol of 21st-century Mumbai. The sweeping view of the city's skyline and the endless Arabian Sea makes a drive on the bridge a memorable experience.
Entry Fee: 70 INR; Location:
Check Map
Address: Bandra – Worli Sea Link, Mount Mary, Bandra West, Mumbai, Maharashtra, India.

3. The Taj Mahal Palace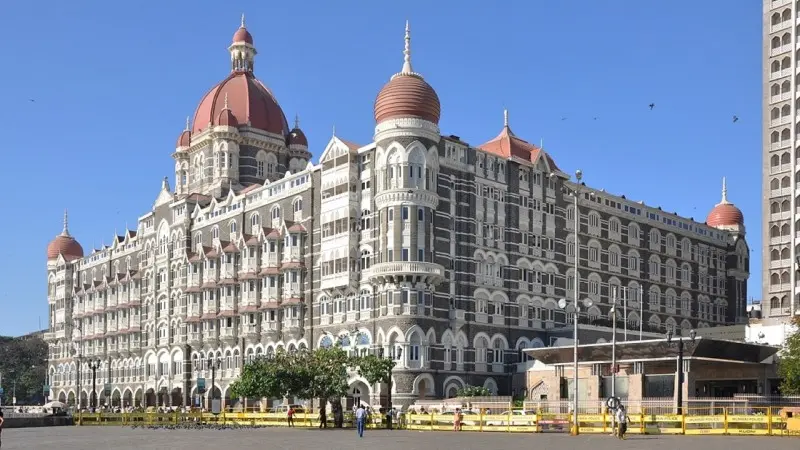 The Taj Mahal Palace, a 115-year-old heritage hotel, is an integral part of Mumbai's cityscape and history. Situated in Colaba, right opposite the Gateway of India, this luxurious hotel combines old-world charm with modern amenities, offering a royal experience to its guests.
Built by industrialist Jamsetji Tata in 1903, The Taj Mahal Palace was the first building in Bombay to be lit by electricity. The hotel's architecture is a blend of Moorish, Oriental, and Florentine styles, with an iconic red-tiled Florentine dome that stands out in the Mumbai skyline.
The hotel has hosted a number of eminent guests, including royalty, presidents, and celebrities from across the world. A visit to Mumbai would be incomplete without experiencing the grandeur and elegance of this historic hotel.
Entry Fee: 250 INR; Location:
Check Map
Address: Dharmapuri, Forest Colony, Tajganj, Agra, Uttar Pradesh, India.

4. Kanheri Caves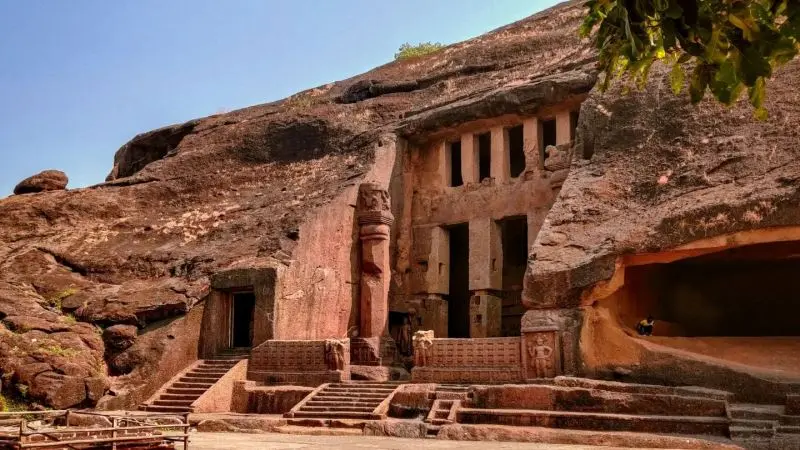 Tucked away within the lush greens of the Sanjay Gandhi National Park are the Kanheri Caves, a group of rock-cut monuments that trace their origins back to 1st century BCE. These caves offer a peek into the ancient Buddhist culture that once thrived in this region.
The site includes more than a hundred individual caves, each boasting intricate carvings, paintings, and sculptures related to Buddhist teachings and life. The large congregational Chaitya cave, featuring a massive, carved stupa, is particularly impressive. A visit to the Kanheri Caves is like taking a walk through history, amid the tranquility of nature.
Entry Fee: 200 INR; Location:
Check Map
Address: Mumbai, Maharashtra, India.

5. Global Vipassana Pagoda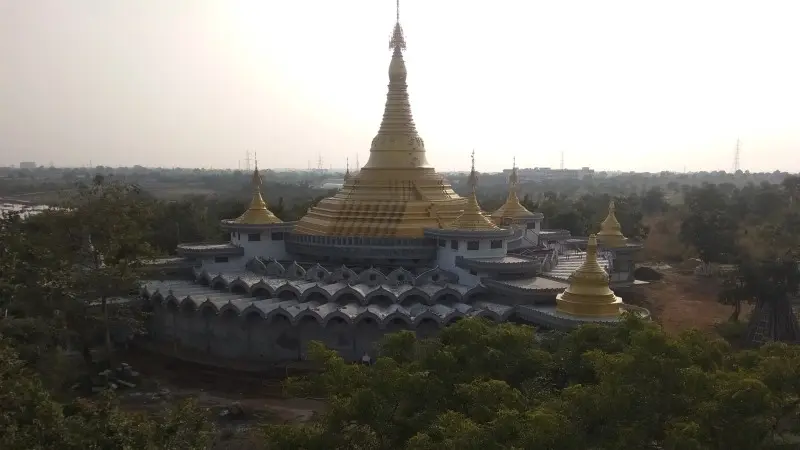 The Global Vipassana Pagoda, located in the suburb of Gorai, is a meditation hall that serves as a monument to peace and harmony. The structure is notable for its immense golden spire, which is said to be the world's largest stone dome built without any supporting pillars.
Built as a tribute to Gautama Buddha and his teachings, the pagoda is primarily used for Vipassana meditation, a technique rediscovered by Buddha more than 2500 years ago. The serene environment and the awe-inspiring architecture of the pagoda create a perfect space for introspection and inner peace.
Entry Fee: Gratis; Location:
Check Map
Address: Global Vipassana Pagoda Road, Gorai Village, West, Borivali, Mumbai, Maharashtra 400092, India.

6. Shree Siddhivinayak Temple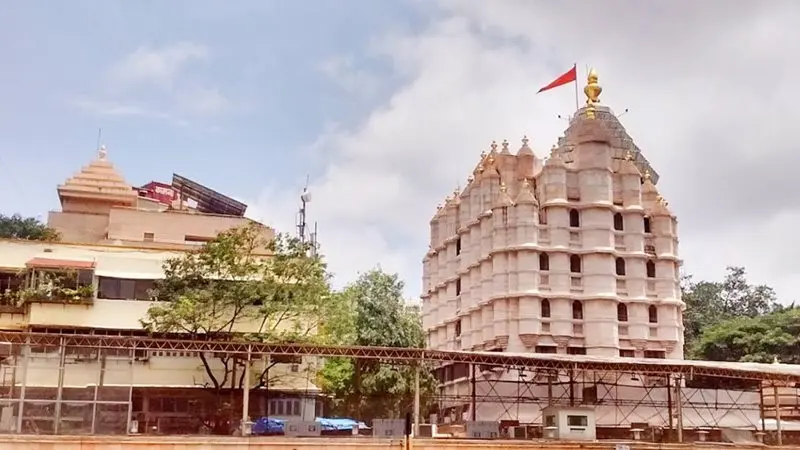 Located in Prabhadevi, the Shree Siddhivinayak Temple is one of the most revered and frequented Hindu temples in Mumbai. Dedicated to Lord Ganesha, the temple attracts devotees from all corners of India and the world.
The temple was originally built in 1801 and has since become a significant place of worship. The idol of Lord Ganesha is carved out of a single black stone and is adorned with a gold-plated inner roof. The temple not only holds religious importance but also contributes to Mumbai's rich cultural and social life.
Entry Fee: 200 INR; Location:
Check Map
Address: Swatantryaveer Savarkar Rd, Siddhivinayak Society, Prabhadevi, Mumbai, Maharashtra, India.

7. Mani Bhavan Gandhi Museum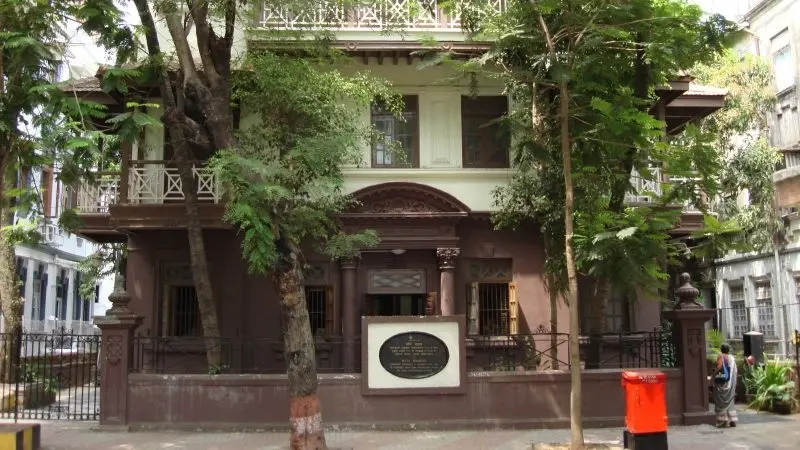 Mani Bhavan, located on Laburnum Road in the quiet neighborhood of Gamdevi, is a museum and historical building dedicated to Mahatma Gandhi, who lived here between 1917 and 1934. It was from this location that Gandhi initiated the Non-Cooperation, Satyagraha, Swadeshi, Khadi, and Khilafat movements.
The museum contains a wealth of information about Gandhi's life and work. A highlight of the museum is Gandhi's room on the second floor, preserved as he left it, complete with his spinning wheel and writing desk. It serves as a poignant reminder of Gandhi's simple life and his significant contributions to India's independence movement.
Entry Fee: 20 INR; Location:
Check Map
Address: Mani Bhavan, 19, Laburnum Rd, Gamdevi, Mumbai, Maharashtra 400007, India.

8. Mahalakshmi Temple, Mumbai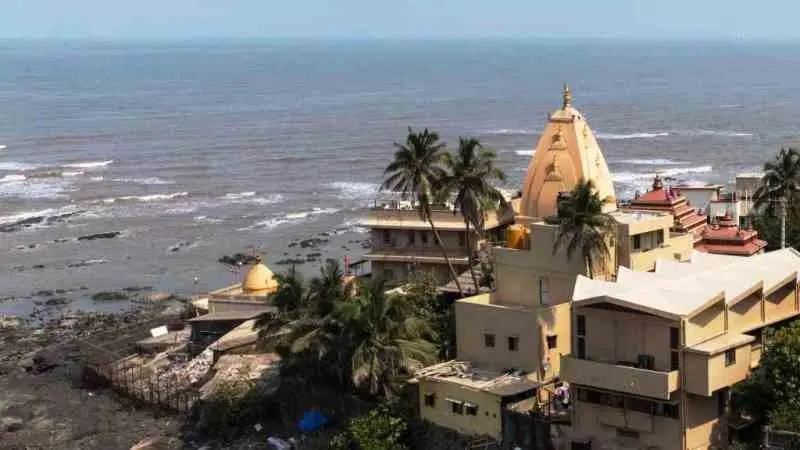 Mahalakshmi Temple is one of the most popular religious sites in Mumbai, dedicated to the goddess Mahalakshmi, the goddess of wealth according to Hindu mythology. Located on the edge of the Arabian Sea at Breach Candy, the temple was built in 1831 and features images of the goddesses Mahalakshmi, Mahakali, and Mahasaraswati.
Visitors from all faiths are drawn to its peaceful and spiritual atmosphere. The temple's location offers picturesque views, especially during the monsoon season when the sea roars and crashes onto the rocks below. The most significant event here is the nine-day Navaratri festival, which attracts devotees from far and wide.
Entry Fee: Free; Location:
Check Map
Address: Bhulabhai Desai Marg, Mahalaxmi West, Cumballa Hill, Mumbai, Maharashtra, India.

9. Elephanta Caves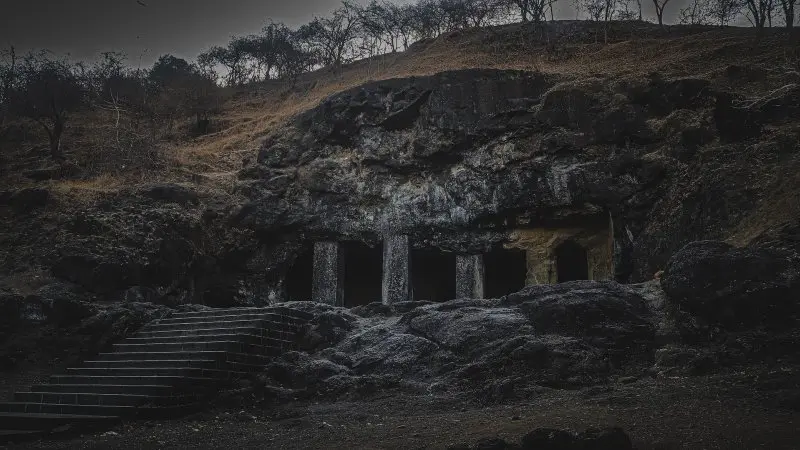 Elephanta Caves, located on Elephanta Island in Mumbai Harbor, are a UNESCO World Heritage Site and a must-visit for history and archaeology enthusiasts. The caves are known for their rock-cut architecture and sculptures dedicated to Hindu god Lord Shiva.
There are a total of seven caves, the most remarkable being the Great Cave, featuring magnificent statues narrating episodes from Hindu epics. The focal point is the massive Trimurti statue representing the three faces of Shiva — the creator, the preserver, and the destroyer. Accessible by a ferry ride from the Gateway of India, Elephanta Caves provide a fascinating insight into ancient Indian art and culture.
Entry Fee: 600 INR; Location:
Check Map
Address: Gharapuri, Maharashtra 400094, India.

10. Water Kingdom, Mumbai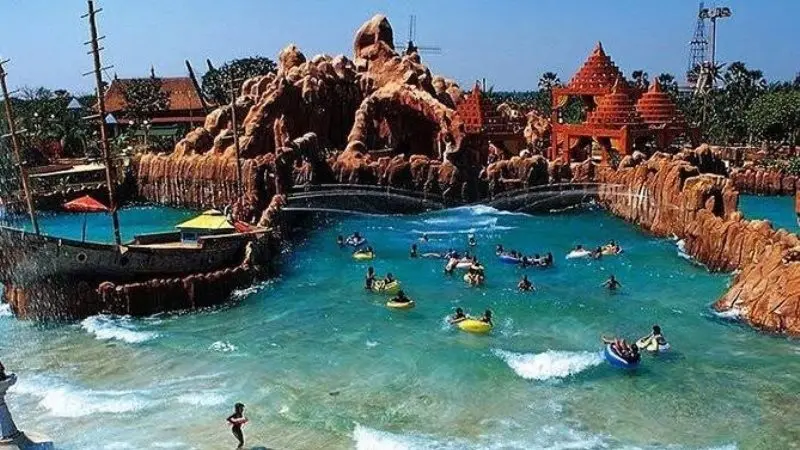 For a break from the city's history and culture, head to the Water Kingdom in Borivali West, one of the largest and oldest water parks in India. This fun-filled destination offers an array of thrilling water rides, wave pools, and a lazy river, making it a perfect place for a family outing.
The Water Kingdom's key attractions include "The Lagoon," the world's largest play pool, and the "Adventures Amazonia," a zone featuring rides inspired by the ancient Amazonian culture. Whether you're an adventure seeker or a family with kids, the Water Kingdom is a great place to beat the Mumbai heat and have a fun day out.
Entry Fee: 860 INR; Location:
Check Map
Address: Global Pagoda Road, Essel world Amusement Park, Borivali West, Mumbai, Maharashtra, India.

11. Dhobi Ghat, Mumbai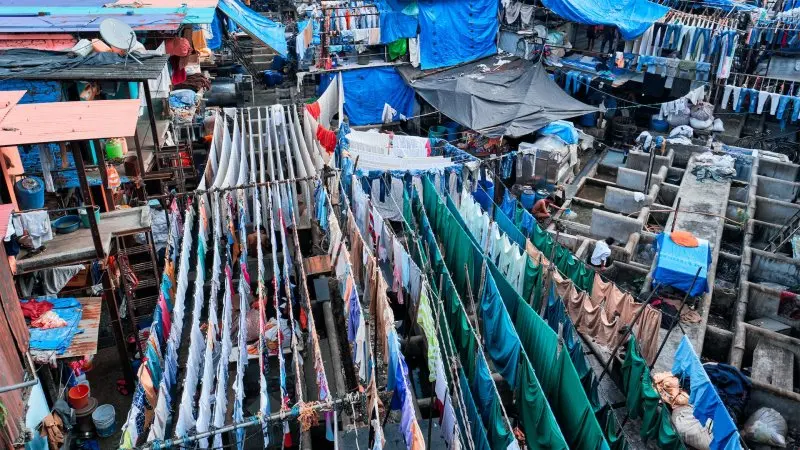 Dhobi Ghat, located near Mahalaxmi railway station, holds the unique distinction of being the world's largest open-air laundromat. This place offers an intriguing sight of the city's dhobis (washermen) working in sync, washing thousands of clothes in the open.
Recognized as a record-breaking tourist attraction, Dhobi Ghat showcases a different side of Mumbai's daily life. A tour here offers an unusual perspective into the lives of the hard-working dhobis, who form an essential part of the city's functioning. For photographers and culture enthusiasts, Dhobi Ghat provides endless opportunities to capture the essence of everyday Mumbai.
Entry Fee: 200 INR; Location:
Check Map
Address: Anandilal P Marg, Dhobi Ghat, Shanti Nagar, Lower Parel, Mumbai, Maharashtra , India.

12. Nehru Centre, Mahalakshmi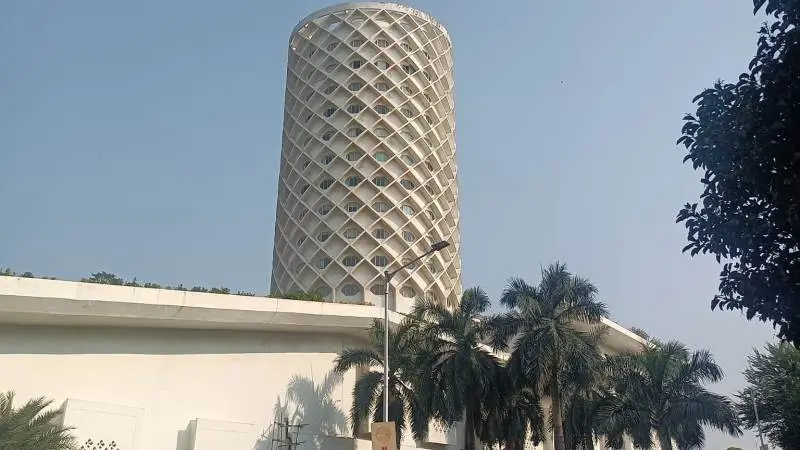 Located in Mahalakshmi, the Nehru Centre is a landmark destination in Mumbai dedicated to scientific, cultural, and educational activities. The center was conceived in 1972 as a living memorial to Jawaharlal Nehru, India's first Prime Minister.
The building includes a planetarium, an auditorium, art galleries, and a discovery of India exhibition that takes visitors on a tour through India's historical and cultural journey. The planetarium offers intriguing programs on astronomy, a topic close to Nehru's heart. The center also hosts a multitude of cultural events, making it a vibrant hub for learning and cultural exchange.
Entry Fee: 70 INR; Location:
Check Map
Address: Mumbai, Maharashtra 400018, India.

13. Taraporewala Aquarium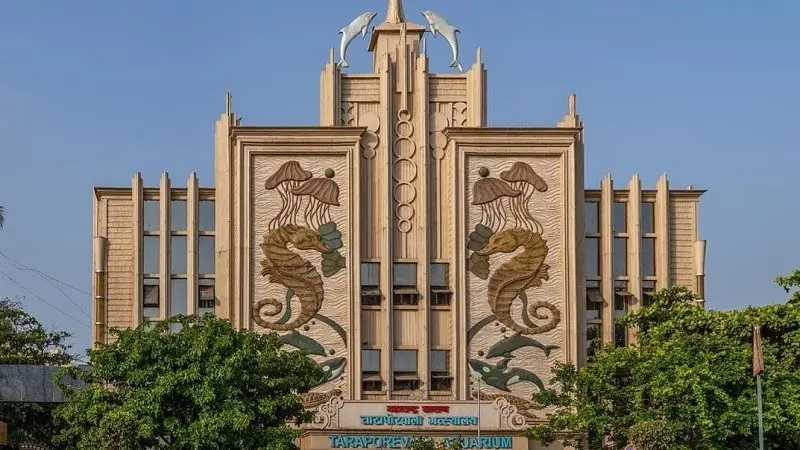 Taraporewala Aquarium, located on Marine Drive, is one of the oldest and well-maintained aquariums in India. It houses an impressive variety of marine and freshwater creatures, including fish, sharks, turtles, rays, and sea anemones. The 360-degree ocean tunnel provides a stunning underwater view of vibrant marine life.
In addition to the aquatic species, the aquarium also features a fish spa, where visitors can have a unique foot massage by tiny fish. The aquarium is not only a popular spot for families and marine enthusiasts but also an educational space where people can learn about the importance of marine conservation.
Entry Fee: 30 INR; Location:
Check Map
Address: Marine Drive, near Charni Road, Railway Station, Mumbai, Maharashtra, India.

14. Mumbai Zoo (Veermata Jijabai Bhosale Udyan And Zoo)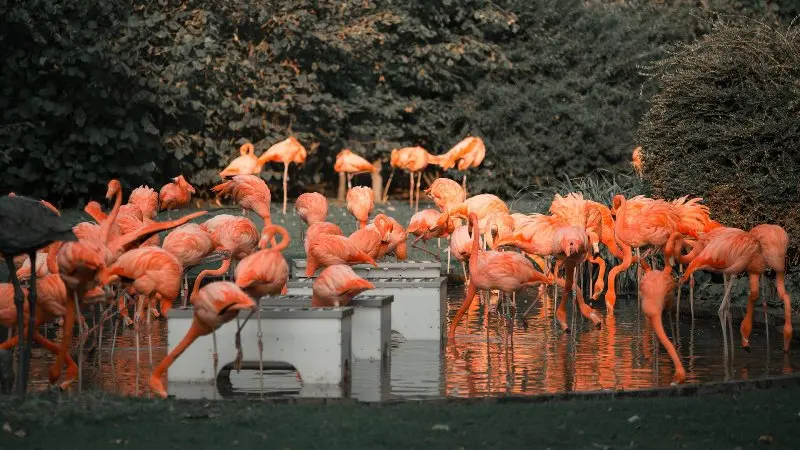 Veermata Jijabai Bhosale Udyan And Zoo, also known as Mumbai Zoo or Byculla Zoo, is a must-visit for animal lovers. Established in 1861, it is one of the oldest zoos in India, set amidst beautiful gardens inspired by London's Victoria Gardens.
The zoo houses various species of birds, animals, and reptiles, including some rare and endangered species. The recent addition of the Humboldt Penguins has been a significant crowd-puller. A dedicated section of the zoo also features several species of plants, making it a biodiversity hotspot in the heart of the city.
Entry Fee: 100 INR; Location:
Check Map
Address: Railway Station, 91A, Lalbaug Flyover, near Byculla, Byculla East, Byculla, Mumbai, Maharashtra , India.

15. Sanjay Gandhi National Park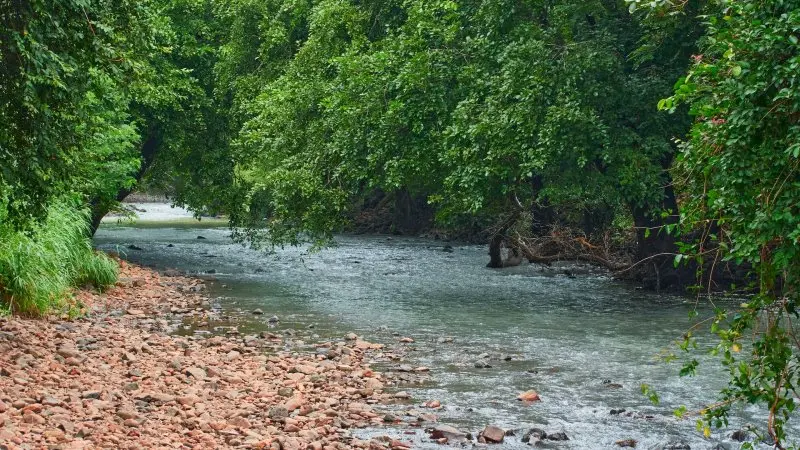 Sanjay Gandhi National Park, located in Borivali, provides a much-needed green retreat in the bustling city of Mumbai. Spread over 104 square kilometers, it is home to a rich variety of flora and fauna, including the park's most famous residents – the free-roaming leopards.
Apart from its natural beauty, the park also houses the ancient Kanheri Caves, a freshwater lake, and a lion and tiger safari. The toy train ride is another popular attraction among children and adults alike. The park is a paradise for nature lovers, birdwatchers, and photographers, offering an ideal escape from the city's hustle and bustle.
Entry Fee: 48 INR; Location:
Check Map
Address: Mumbai, Maharashtra, India.

Conclusion
Mumbai is a city that beautifully blends history, spirituality, and modernity. These sites offer a delightful contrast to the city's fast-paced lifestyle and stand as testaments to its cultural diversity and historical significance. Whether you are a traveler in pursuit of historical knowledge or seeking spiritual solace, Mumbai has a multitude of experiences to offer.